aboutus
CFT Inc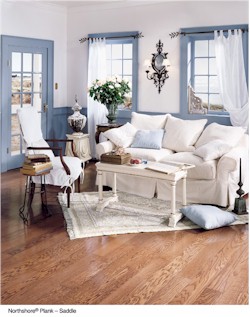 We are a family owned and operated company that has been in business since 1986. We started in Batavia Illinois, then moved to St.Charles. After being in St Charles for about 20 years we moved to Elburn IL and built a new and better showroom and shop. Come and see our new showroom and complete line of carpet, vinyl,and hardwood samples. Drop off an area rug and we will clean it for free just by stopping by and seeing our showroom.
We Know Carpet Down To The Fiber!
Need New Carpet?
Need Clean Carpet?
We are here to help you with all your carpet and upholstery needs
From 1 to 100 rooms we can get the job done right
Professional and Certified Staff

C.F.T., INC. IS LICENSED, INSURED & BONDED.
CALL TODAY FOR A FREE ESTIMATE!
630-513-RUGS (7847)
Why Us
Professional Staff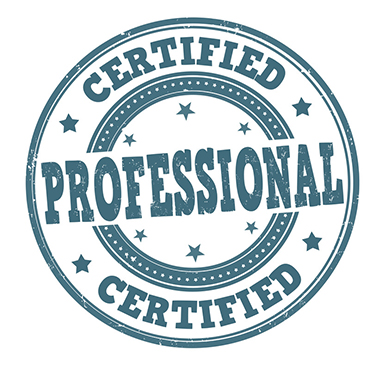 Courteous; Reliable Service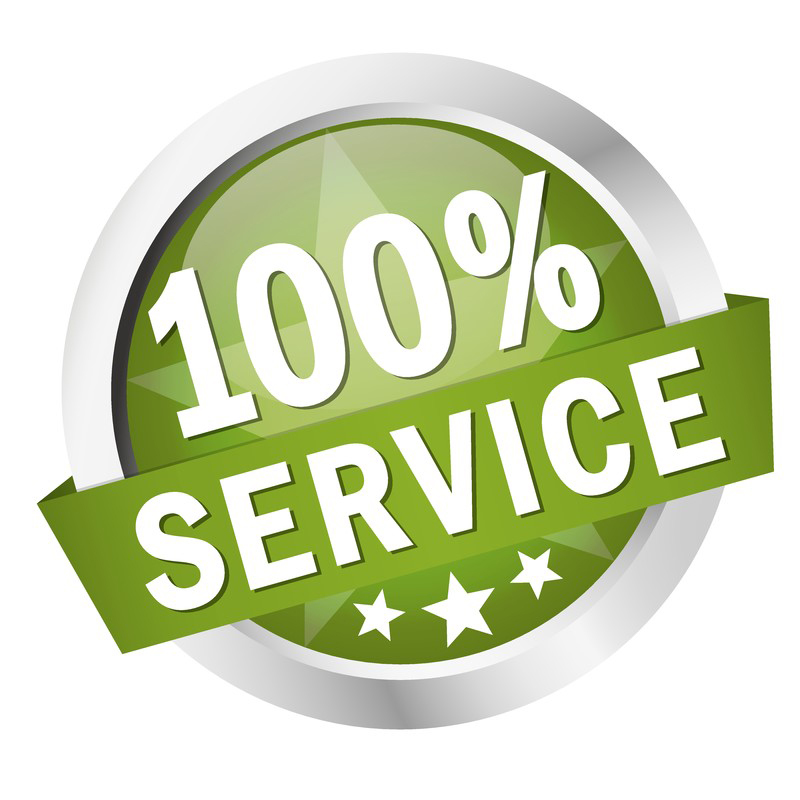 Great Selection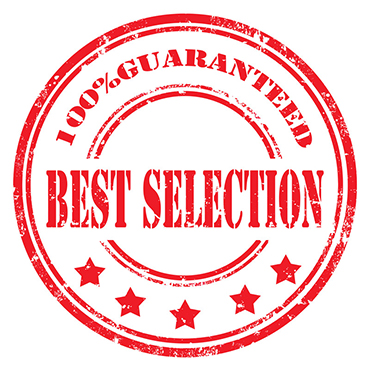 Frequently Asked Questions
---
---
For optimum wear and cleanliness-carpet manufactures' recommend cleaning your carpets at least every 6 months. Professional cleaning will remove dirt, germs, bacteria, and pollen, assuring a cleaner healthier home or work place.
Protect your investment by prolonging the life of your carpet and enhance the quality of your indoor environment by establishing a regular maintenance schedule.
The great thing about a maintenance schedule is you don't have to remember to call. We will call you when its time for your carpet cleaning, making scheduling appointments easier than ever.
Why Us
Our Company
At CFT Inc we believe that it should be all about you. Our main goal is to do everything possible to make you satisfied.
Selection
We offer a large selection of products
CFT Inc carries a complete line of products from the world's leading manufacturers. Click on the links below to find out more about these products.
Experience
Experience You Can Trust
CFT Inc has experienced, quality minded professionals in both residential and commercial markets.
Customer
Testimonials
E.W
Exceptionally professional technicians who explain everything clearly. (Important for older customers)
NR
Office (Kim) and technician (Jim) were very thoughtful and friendly. I will use them again!
A.K.
I would use CFT again because of their customer service!
M.M.
All staff and technicians were very professional and courteous!
Sorrento's Restaurant
Great job!
AJ
We worked with Jimmy. He was great! Thank you!
CA
Excellent work! Alan explained the process (air duct cleaning) very well.
James
Your technician Alan was very helpful and answered all my questions. Nice young man and very knowledgeable.
Tom
Service was fast and everyone that we dealt with at CFT was friendly and eager to help.
Martha
I was very pleased with how everything was explained to me on what Alan would be doing.
Anna
Jim was very polite, friendly, and did an excellent job cleaning our carpets and upholstery!
Dave
Thank you for your service. I will use and call CFT "First" for any of my cleaning needs.
GFH
CFT was an excellent recommendation from my friend. Melissa answered all my questions prior to my carpet cleaning, and Mike did an outstanding job cleaning my carpet and making recommendations for the buckling. I recommended CFT to my friend. I will definitely use CFT in the future! P.S. I sold my town home in 4 days!!! Thank you Mike for all you did to make the carpet beautiful and like NEW!!!
L.M.
Outstanding service! Excellent communication from Kim in the office and super helpful & thoughtful service from pickup & delivery crew. Very happy with repairs on two of the rugs. I will definitely recommend CFT!
LD
Your employee Jim was excellent and did a terrific job! Very satisfied.
MG
My carpet is beautiful and stain is gone. I am extremely happy with the outcome.
K.R.
Kind, responsive, sensitive to the frustration of a backup & took care of situation. Thank You!
KB
Great customer service on all fronts. Bravo!! We will certainly share our experience with family & friends.
JC
Jim is a true professional; I am most grateful to have worked with him.
Andrew
Thank you for doing such a great job with helping us select carpet, and then for installing it so efficiently and beautifully. We are pleased.
Carolyn & John
Alan was very professional and respectful of our home. We can really tell the difference in air quality after having our air ducts cleaned. Thank you!
L.B.
Finally someone that answers their phone and gives you an appointment and keeps it. Thank you.
Janine
My carpet cleaning by Michael was a great experience. I have NEVER used a service more than once because I've never been satisfied with the work. However, I was beyond impressed with Michael and CFT. Looking forward to future work with CFT! In addition to a great cleaning, our basement took an unusually long time to dry. I phoned CFT and they took action within an hour of my call. I was relieved, grateful, and utterly taken aback by the incredible and swift service. Thank you!
Darcy
This was an awesome experience! Jim was quick yet so thorough. I was very happy with the results!
Kathy P.
Michael was wonderful and did a terrific job. Finally I have found a good carpet cleaner. Also, Michael found a ring that had been lost for a year! Thank you Michael for being so honest!
H.G.
Thank you for doing the "extras" to make my buying new carpeting sooooo successful! I appreciate your great service!
SW 6/2013


I was recommended by two friends. Bill did a great job listening to my concerns and being neat. I will request him for future cleanings.

LV
I appreciate all the hard work that was done by your company, especially given the short timeline needed for completion in order to meet the closing deadline. The work crew was very courteous and repsectful at all times. Thank you for all you did to help me resolve the water issues in my basement.
Sherri
Thank you for your prompt & professional service
Mandy
The chair looks great, thanks
Linda
Thankful for your bottle of spot out!! Thank you
Nancy
Alan was very professional, informative & knowledgable.
Josh
Alan was precise and through with the work and very courteous

Jan
A very positive experience. Very professional & courteous treatment.
Dave
I would use you again because of your employee Jim. He did a good job & was friendly.
Collette
I have used you for many years & i am always satisfied with the service
Cheryl
Very prompt in an "emergency"situation-Thanks
Bill
prompt and professional -office and technician
Ron
Jim was very prompt, our carpets were quite soiled. They looked like NEW when he finished. Thanks alot
Melissa
Mike was great he did an excellent job and was surprized how fast he was done
Michael
Lowes carpet guy!!
Johanna
Michael was awesome! worked very hard & quickly & got results better than i expected
Carrie
fast,efficient,good work
Kate
area rug
Elburn Il
A pleasant experience all around
Davidson-11/12
Alan did a superb job!! He was quick, organized,friendly, and willing to answer questions! The process is difficult because he must be in every room of the house but he did it well with a minimum of inconvenience. I have no reservations about recommending Alan!-Davidson
JC-11/12
Your service was very good. You have a efficent group. Good luck! -JC
JB-11/12
I have been wanting to get this done for quite some time. Im glad I found a good company to do this work. Thanks!-JB
RB&MB-11/12
The technician Alan was outstanding. Very helpful, informative,polite,and professional. I will use your services again and refer you guys to others as well! -MB&RB
JB-11/12
Mike the man who stretched our carpenting and then cleaned it explained what he would do and did it quickly, and throughly. He was courteous, friendly and prompt. -JB
KG-11/12
Thank you for coming so quickly, and dealing with such a nasty project, (dead birds,debris in exhast vent). This situation was causing medical issues so thank you for your expertise and resolving it so quickly. Many thanks! -KG
MW-11/12
Everyone I dealt with was friendly adn professional. Thank you! - MW
SM-11/12
I was very pleased with your service and have already booked for another job in Jan. - SM
MB-11/12
The office was wonderful and friendly. Mike did a great job cleaning!- MB
DM-11/2012
Thank you for the good service!!-DM
LW-11/22/2012


Tom,

You did a fabulous job as always! I want to thank you a million times over. You are a very kind person and I appreicate your generosity . I wish you and your family the best thanksgiving ever! -LW

Elaine
St Charles Il
The technician did a beautiful job of carpet & couch cleaning and spot removal. He was very gracious about moving pieces that needed to be moved & putting them back. He worked hard to please and succeeded!! I certainly will be happy to call you next time for cleaning & recommend you to others, thanks.
Greg R
Alan, Did an awesome job. He is a true professional and is a real asset to your company!
konnie k
montgomery, il
Great job!! Mike was great thank you
Tom- Air Duct Cleaning
Alan was very knowledgeable about the DUCT cleaning process. He explained the process thoroughly to my satisfaction. Will use your service AGAIN.
M.B.-Duct Cleaning
Alan was great! I've already told friends your service is excellent.
L.N.-Duct Cleaning
Alan was great to work with , talented and very hard worker
Megan
Office Manager
I just wanted you to know what a pleasue it is working with you. I have worked with many vendors and you are the best. I appreciate how helpful and nice the girls are in the office.
Jamie
Carpet Cleaning, St. Charles, IL.


Mike was our technician and he was awesome. He was courteous, kind, and did a great job. Everyone I dealt with from your company was kind and professional!! I will recommend your company to everyone!! Thanks

Anna
Geneva
Friendly,courteous personnel & outstanding quality work-we're very pleased! Alan did a great job-he was very careful.
Diane & Mike


We had our dryer vent cleaned. The technician did a very thorough job. He stayed until the job was done right.

Diane & Mike

Dryer Vent Cleaning Customer

Kacy


Kim & Mike

Just wanted to send a note thanking both of you for your WONDERFUL customer service. I don't believe I have ever experienced such attentiveness and competence in such a swift time frame. I am more than happy with the way everything turned out. CFT definitely EXCEEDED my expiations and I will definitely be using and recommending you in the future. Thanks again.

Best Regards,

Kacy Irwin

Mona


Alan came out to my home and worked extremely hard, explained everything to me so I would understand them. Alan was awesome and CFT is lucky to have him

Mona

Air Duct Cleaning Customer

Lynne


Jim did a fabulous job! He removed spots that two other carpet cleaning companies did not remove. He is very professional. I am extremely happy!

Lynne

Carpet Cleaning Customer

Candice


Although I received another quote for $269.00, I chose your company because you scheduled us for the next day. Thank you to Alan for his professional explanation of the work done, also thanks to Kim in the office for her concern and compassion! I will call your company again because of your employees!

Candice

Air Duct Cleaning Customer

Kipp
Rental Property Owner


A quick note to let all know that Andrew and Alan did a great job. I will be certain to refer your services out to others.

Thanks again,

Kipp

-Air Duct Cleaning Division

Robin
Customer


Tom explained everything before doing the job (Dryer Vent Repair and Cleaning). The job was very well done and clean up was immaculate. Even replaced broken louvers to match. Feel free to use us as a referral.

Saint Charles Realty


Dear Friends,

As Always, thanks for great service! You are the top referral for everything related to carpets!

Bill & Lisa
Residential Customer


Thank you for coming out on the worst day of the year. We really appreciate you being able to do the GREAT job even after getting stuck in the culdasac. We were able to put up our Christmas decorations on clean carpet. Looks Great!

Sherry


I can't believe how thorough and nice both Jim and Marc were. You are very lucky to have these two individuals working for you. They take pride in their work and their company. I wish i had known about your company years before!

Carolyn
Customer


I'am very pleased with your service. My carpets and upholstery look great. The technician was wonderful and explained everything before completing the job. I will use your services again and highly recommend you to others! Thanks

Annoymous
Customer


C.F.T was very professional over the phone, and extremley nice! I received prompt service with an informative crew. Thank you for your service.

Annonymous


Dear Mr. Lexvold,

This is just a short note to tell you how pleased my husband and I are with your service. We were just amazed at the quick response and the great work Marc & Jim did cleaning up all the water, moving furniture, and taking away the debris. When I met with my claim adjuster this morning, I recommended CFT and gave them high marks. I have been in the insurance industry for 20 years and I know how important customer service is - and you and your staff are the "poster" children!

Again, thank you and you can be assured that when everything is back in order, I will be calling on you to clean all the carpets in our home.

Bradley Group


The CFT team provided professional & courteous, manners & attitude. They made their services available at all times. The carpet looks great.

Anna


Our guy was great! The last company I used sent 2 guys, took half the day to clean and the carpet itself took all day to dry. With CFT, you sent 1 guy, took half the time it took the other company to do the cleaning and the carpet dried in a 1/3 of the time it took last time.

Bob and Polly


Michael Bragg was our technician and was very professional and polite. He answered all our questions and explained the process thoroughly. It was a pleasant experience and would reccomend your company.
Trade
References
Carpet & Rug Institute (CRI)

Carpet and Rug Institute is the trade association for carpets, rugs, and flooring. Carpet and Rug Institute represents manufacturers and suppliers of carpets, rugs, and floor covering.

Institute of Inspection Cleaning & Restoration Certification
The leading, non-profit certification body within the cleaning, inspection, and restoration industry. Locate Certified Firms and Technicians and find information on IICRC educational programs.
Murray Properties( Ellen Gallagher) St Charles, IL
Coleman Management(Jim Coleman) St Charles, IL
Shodeen Properties(Marc) Geneva, IL
Wessel Court Apartments(Rhonda) St Charles, IL
City of West Chicago(David England) West Chicago, IL
City of St Charles(Mike Shortall) St Charles, IL
AMLI at St Charles(Tom) St Charles, IL
St Charles Chamber of Commerce St Charles, IL